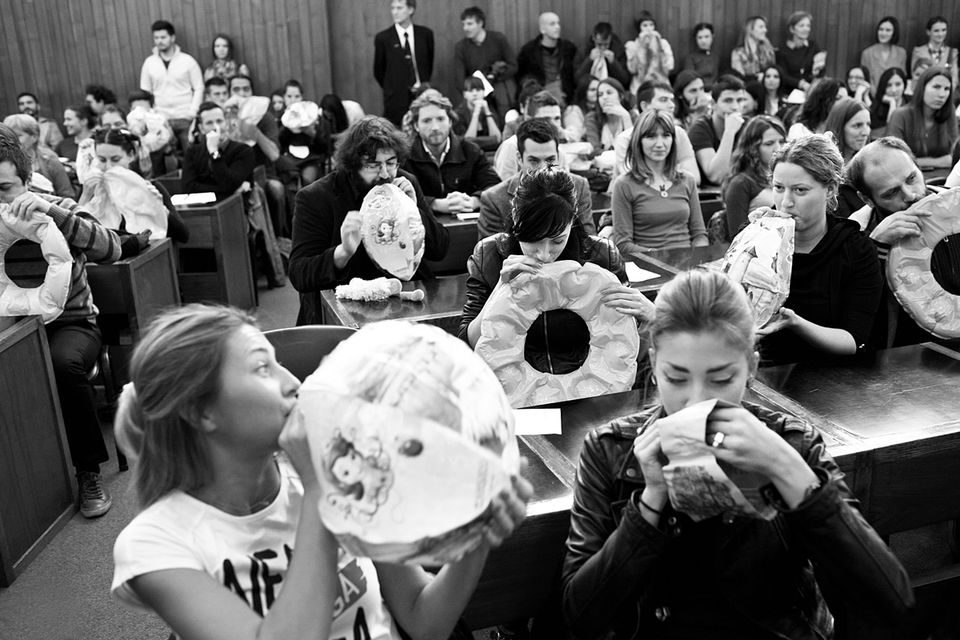 Action »Operation Šlauf« (Lifebelt): Activists interrupted the public session of the Planning Commission of the City of Belgrade. (November 5th, 2014), Foto: kamerades.com.
Ana Vilenica
,
Dubravka Sekulić
,
Iva Čukić
,
Ljubica Slavković
Report from Belgrade Waterfront
dérive N° 59 (Apr - Juni / 2015)
The investor urbanism in Belgrade is taking place both on a small and a large scale, and in the past 15 years we have witnessed the announcement of several flagship projects. The iconic architecture and urban renewals were presented for very attractive locations in the city, promising a big slice of the Bilbao effect.
Heft kaufen
April 2015